How to check route object in AFRINIC WHOIS databas
You may query the AFRINIC Whois database as below:
To Start go to: http://www.afrinic.net/services/whois-query
Click on the "Query" tab
Type in the IP prefix which you want to check.(e.g. 196.192.48.0/20)
Check the "I'm not a robot" for the human check
Under "Object Types", select "route".
Click on the "Flags" tab.
Select "B - Show full object details" & "r - Disable recursive search for contact information"
Click on "Search"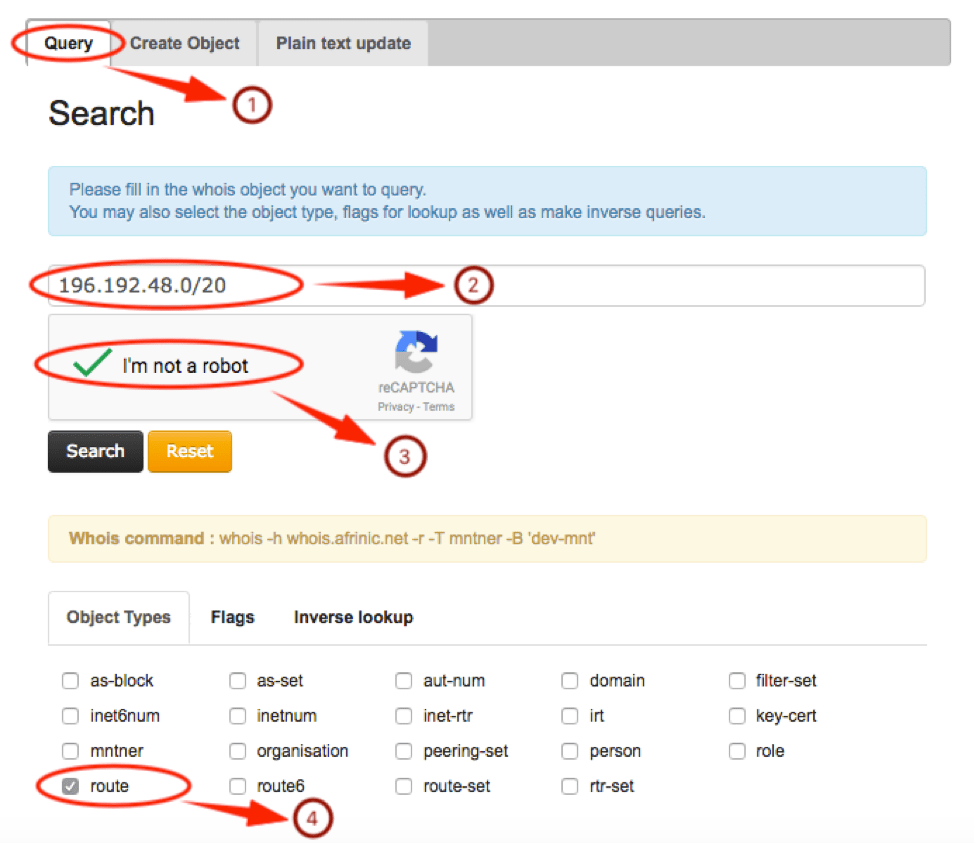 Note: We would advise you to use the "-r" & "-B" flags to disable recursion and the default filtering behaviour in order to display the entire object.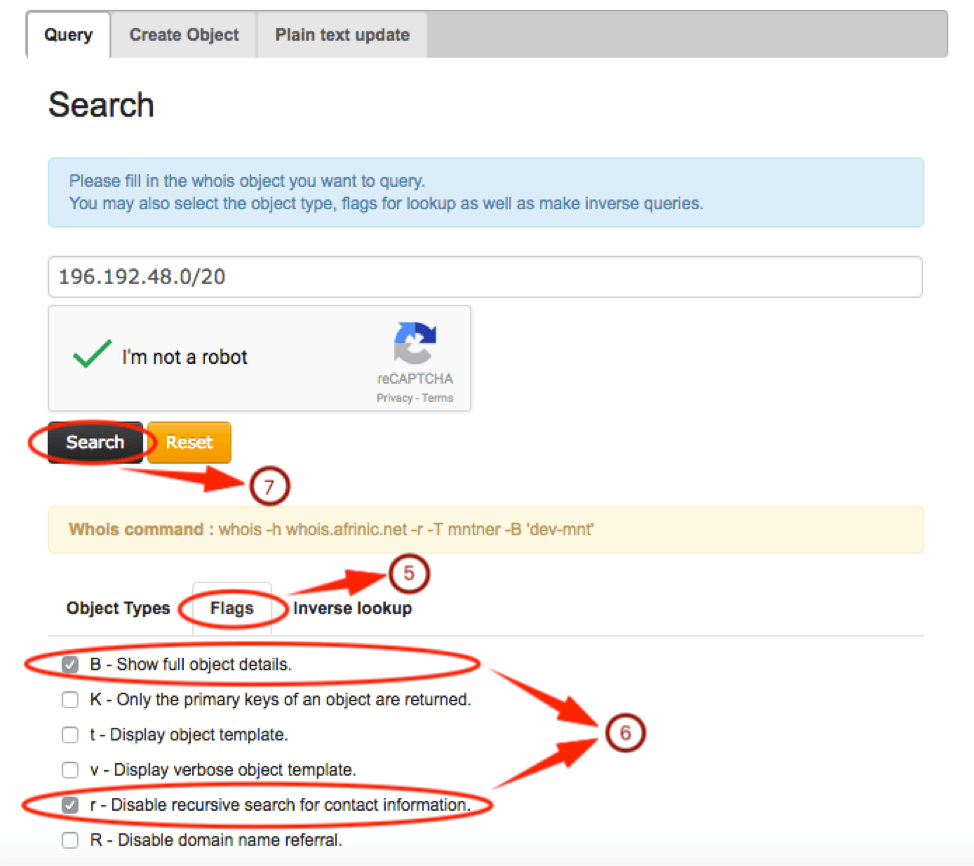 You should get the output below: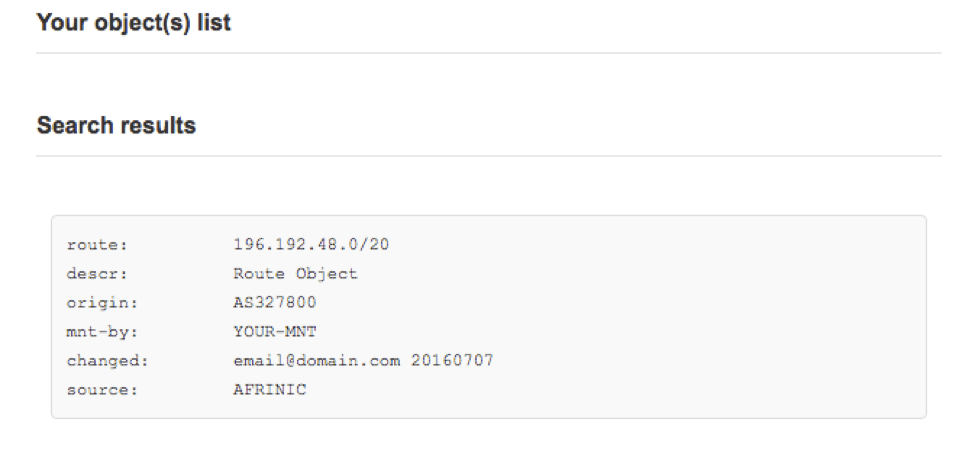 Note: Our Route Registry is currently mirrored by APNIC, RADB, RIPE and NTT Communications. APNIC, RADB, and NTT Communications do near real time mirroring (NRTM), while RIPE picks up a daily dump around 22:00 UTC.