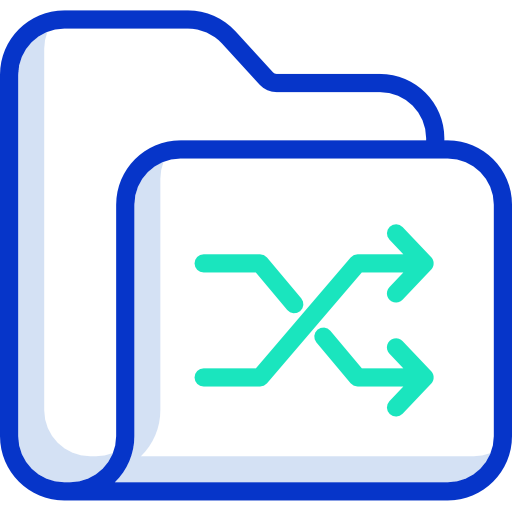 This changelog tells you more about what is new and improved with the various online platforms and services at AFRINIC.
You can also report an issue by using the 'Report Issue' button on your screen or check our services status for any planned maintainance or identified interuptions.
As always, we welcome your feedback.

---
MyAFRINIC
MyAFRINIC v1.13.0 - 2020/04/13
#
Improvement
Removed
Bug Fix
New Feature
1
NA
NA

Transfer logs – reformatting

UTC offset, type of transfer and transfer date entries in transfer log files (located on ftp.afrinic.net/pub/stats/afrinic/transfers) now follow the same format as for other RIRs.

NA
2
NA
NA
NA

Contact Verification - Automatic email reminders

Automatic email reminders are sent to members twice a year (on 1st of February and 1st of August).

3
NA
NA
NA

Contact Verification – "Un-verified" contact

Hostmasters can now mark as "un-verified" an incorrect member contact.

4
NA
NA
NA

Contact Verification – Send automatic notification

Members are be notified once to update their contact. Afterwards, reminders are sent automatically after every 5 days.

5
NA
NA
NA

IRR – route(6) objects

Members can now create, edit or delete their route(6) objects

6
NA
NA
NA

IRR –aut-num objects

Members can now update aut-num with routing attributes. Must authenticate against mnt-lower or mnt-route

7
NA
NA
NA

IRR – as-set objects

Members can now create, edit or delete their as-set objects

8
NA
NA
NA

IRR – View route(6) objects

Members can view route(6) objects that exist under their allocated/assigned prefixes

9
NA
NA
NA

IRR - Authentication

Members have the option to authenticate with PGP or Password when managing their IRR objects
MyAFRINIC v1.7.4 - 2019/08/08
| | | | | |
| --- | --- | --- | --- | --- |
| # | Improvement | Removed | Bug Fix | New Feature |
| 1 | Rdns : accept digest type 4 | NA | NA | NetSuite integrations - change mention 45 to 30 on the invoice PDF |
MyAFRINIC v1.7.3 - 2019/08/01
| | | | | |
| --- | --- | --- | --- | --- |
| # | Improvement | Removed | Bug Fix | New Feature |
| 1 | NA | NA | Payment gateway response | NetSuite integrations - Billing Summary Amendments |
| 2 | | | | Remove Restriction on IPv6 new allocation form |
MyAFRINIC v1.7.2 - 2019/07/18
| | | | | |
| --- | --- | --- | --- | --- |
| # | Improvement | Removed | Bug Fix | New Feature |
| 1 | Show bank charges on statement of account | NA | NA | NA |
| 2 | Add note on receipt for bank charges | | | |
MyAFRINIC v1.7.1 - 2019/07/18
#
Improvement
Removed
Bug Fix
New Feature
1
The invoice template has been amended and validity period was updated to 45 days
NA
NA
NA
2
The Summary statement page has been updated to reflect the historical and new transactions
3
The change currency deadline was set to 30 September 2019
4

AS0 support in ROA - Now members using the RPKI infrastructure can create ROA with AS 0 (zero) for prefixes they do not want to be routed.

For e.g. an IXP would not want its peering LAN to appear in the DFZ and would therefore create a ROA with the peering LAN prefix with AS0

5
Summury statement - visual separation from old pastel transactions to NS transactions
6
Config: - change_currency_deadline : 30-09-2019
7
Resource issuance: - remove check on request forms : ASN , IPV4, IPV6
8
New File: - add page for redirection
9
AS0 support RPKI-87
MyAFRINIC v1.7.0 - 2019/07/16
| | | | | |
| --- | --- | --- | --- | --- |
| # | Improvement | Removed | Bug Fix | New Feature |
| 1 | Na | NA | NA | With Holding Tax - Some economies have a tax imposed by their central bank while processing FOREX transactions. Members shall now be able to manage the tax applicable via the MyAFRINIC portal. Check the FAQ here. |
| 2 | | | | Hard copy invoice required - Members requiring a hardcopy of the invoice to effect payment can now ensure that their staff proactively completes this action. Check the FAQ here. |
| 3 | | | | Preferred Payment method - Do you prefer paying by Credit card or Bank Transfer? Check the FAQ here. |
| 4 | | | | Electronic Document usage - Does your country and organisation accept the use of electronic documents? Check the FAQ here. |
| 5 | | | | Online payment with no login required - You may now make a payment using the details of a valid Invoice and your credit card only! Check the FAQ here. |
| 6 | | | | Extension of deadline relating to Invoices - resulting from approval of resource requests; such invoices now remain valid for 45 days instead of 30 days |
| 7 | | | | Invoices in EURO - Now members have the option to get their invoice either in USD ($) or EURO (€). To be noted that once the prefered currency is specified, that change cannot be undone. Please log in MyAfrinic and choose your prefered option before the next annual billing cycle. However, invoices in the EURO can only be paid via Bank transfer. The Credit Card platform will be activated soon and shall be communicated in due course. Please ensure that the change in preferred currency is completed by 30th September 2019 in readiness for the 2020 annual membership fees billing campaign. Check the FAQ here. |