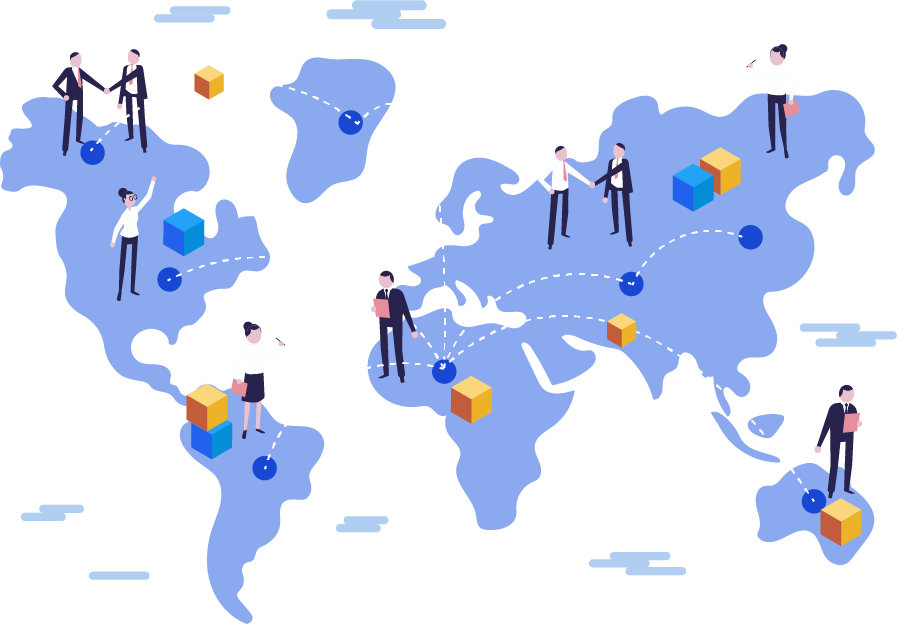 AFRINIC has observed an increase in membership and IP resource requests coming from established global operators with a local presence in but headquartered outside the AFRINIC service region. As per the actual practice, due diligence is conducted by the AFRINIC Hostmasters to ensure compliance with the IPv4 allocation policy stipulations and establish justified needs. These operators need to adapt to what AFRINIC, as RIR, requires from them as supporting information(and this practice may differ from their experience with other RIRs).
AFRINIC Hostmasters have observed that a document to guide these organisations in their resource requests will ensure that complete requests are submitted by global operators, thereby minimising potential delays in the evaluation process and ensuring on-time deployment of the planned services in the AFRINIC service region.
Way Forward
Steps
Resource Membership Application Process
Step 1
Average time: 30 minutes to fill and submit the form
(1) Application
After you have reviewed the eligibility criteria for AFRINIC Membership and IP resources and you believe that you or your organisation may qualify for AFRINIC Resource Membership, you can submit your application on the New Membership Registration Portal(NMRP). You will first have to register an account on NMRP before you can submit your application.
When you have submitted your application, you will receive an automated email with a ticket number - all correspondences shall be conducted and recorded in the ticket. If you believe you have additional documentation which shall ease your adherence as a member, you may reply to the email which you received and attach the documents, keeping the same subject line.
Click here to initiate this step
Step 1
Average time: 30 minutes to fill and submit the form
Step 2
Average time: 2 working days*
(2) Compliance checks
A member of the Customer Services team will carry out the preliminary administrative checks to determine your eligibility for AFRINIC membership. Your organisation's registration papers(e.g Founding or Incorporation document), as well as phone numbers and email addresses provided, would be verified.
At this stage, you will also be asked to check the Registration Service Agreement (RSA) and ensure that it is filled in and signed.
Note: It is highly recommended to have more than one contact person to represent your organisation in all matters related to AFRINIC
Step 3
Average time: 4 working days*
(3) Evaluation
The request for AFRINIC Resource membership will then be handled by the Registration services team. The request will be evaluated against applicable policies and a hostmaster will contact you regarding the approval or if additional information is required.
Step 3
Average time: 4 working days*
Step 4
Average time: Invoice is due immediately after being issued.
(4) Invoicing & Payment
If your request is approved, you will receive an invoice for all the applicable fees. The invoice has a validity period of 45 days and payment can be made by electronic transfer or credit card.
If the payment is not made during the validity period, the approval of the request is deemed void and you will have to submit a new application to restart the application process.
Refer to the fees section for more details.
Step 5
Average time: 2 working days
(5) Compliance Check
At this stage, we shall verify whether a signed & validated RSA as well as the payment has reached us and are on record.
Step 5
Average time: 2 working days
Step 6
Average time: 2 working days
(6) Registration
After the payment is received and signed RSA is on record, AFRINIC shall issue the approved IP resources and activate your MyAFRINIC portal account.
The registration information will be accessible on the AFRINIC WHOIS database.