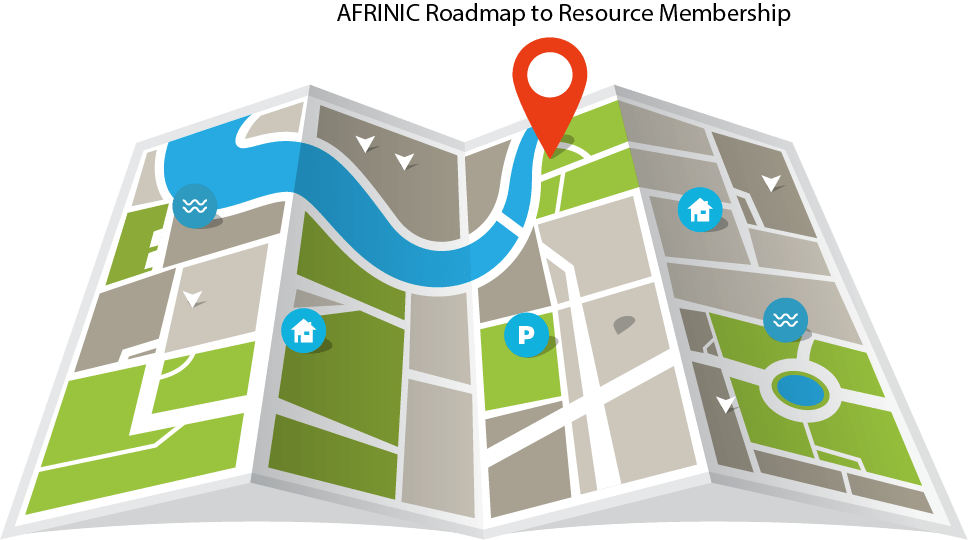 1. Overview
The African Network Information Centre (AFRINIC) is the Regional Internet Registry (RIR) for Africa responsible for the management and distribution of Internet number resources; IP address space (IPv4 and IPv6) and Autonomous System Numbers (ASNs), in its service region, which includes economies in Africa and the Indian Ocean region.
Most of the organisations usually receive a small block of IP resources from their upstream Internet service provider. However, they have to rely on mechanisms such as NAT if they want to publish their reachable Internet services or connect their internal users and customers to the Internet. If an organisation requires IP addresses(minimum /24, i.e. 256 IPv4 addresses) to be used on its operational network or by its downstream customers, the organisation can become an AFRINIC resource member. They will then have their own public IP resources directly from AFRINIC.
This document outlines the process that an organisation must follow to become an AFRINIC resource member.
---
2. Benefits of membership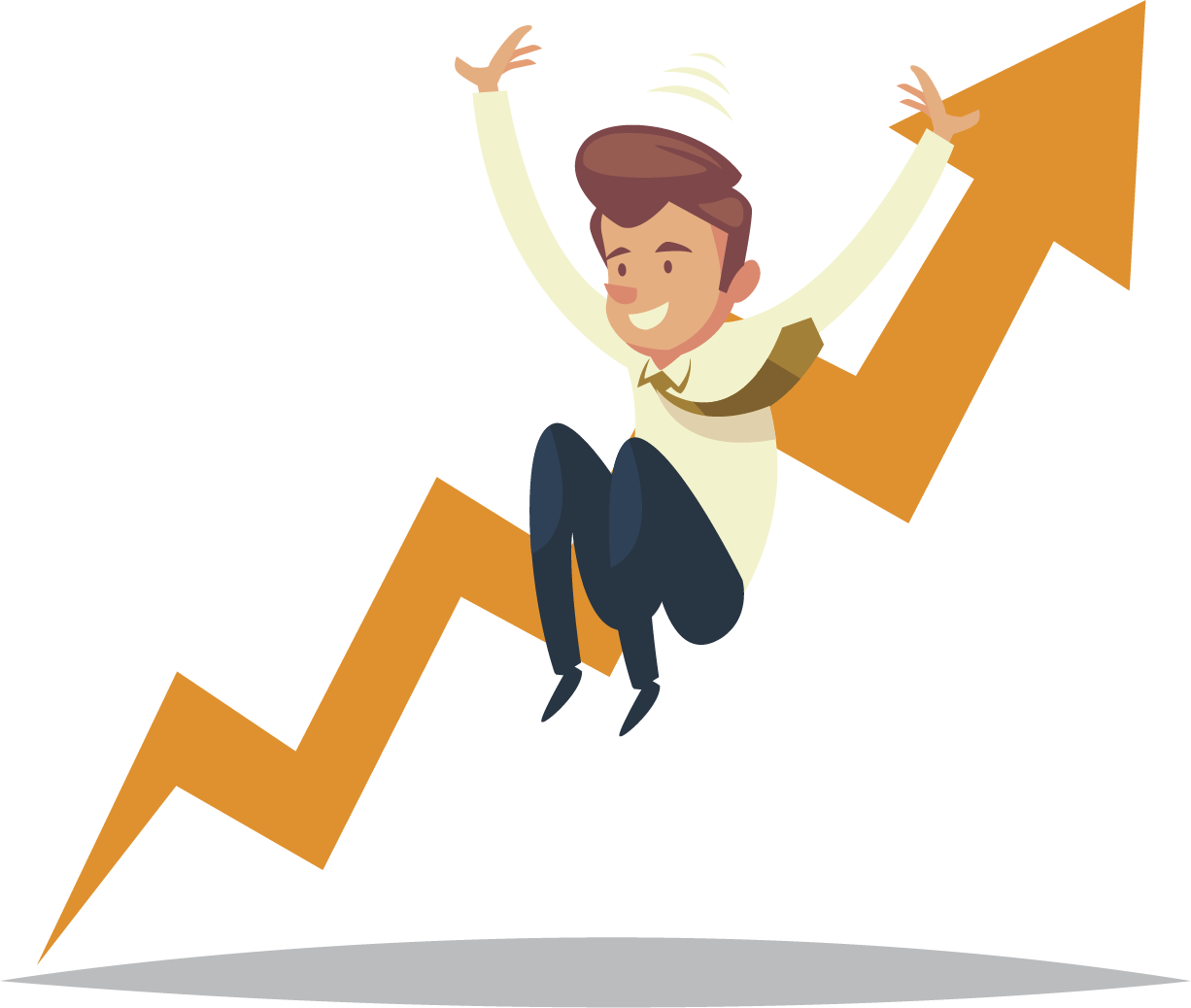 One of the critical benefits for a member organisation includes the possibility to change upstream providers without the need to renumber its networks and return the formerly used address space.
Other benefits for AFRINIC resource members include:
Grow and scale their networks and services without having to depend on Translation protocols or the upstream providers
Possibility to have redundant uplinks to the Internet to maximise uptime with least complexity and also be in control of routing information exchanges with their BGP peers
Option to independently manage Internet Routing Registry objects on the AFRINIC database
Acquire Resource Certification using RPKI for secure routing
Get Reverse DNS services for their IP addresses Security
Access to the MyAFRINIC portal to easily manage their IP resources
--- 3. Type of Resource Membership
(A) A Local Internet Registry (LIR) - primarily assigns Internet resources to the users and customers of the network services it provides.
LIRs are generally ISPs, with customers consisting primarily of end-users and possibly other ISPs.
Hosting services providers, as well as any organisations that shall issue IPs to their customers or third-parties as part of a service offering, are also categorised as LIRs.
The minimum IPv4 allocation for an LIR is a /24 prefix(256 addresses) as per the current policy stipulations.
(B) An End User(EU) - is an organisation that receives assignments of IP addresses exclusively for use on its operational networks.
EU's are generally banks, universities, small organisations or individuals who will use the IP resources on their own network and not sub-assign the resources to third-parties.
Individuals requesting resource membership will qualify as End-User.
The minimum block of IPv4 addresses that can be assigned to an EU is a /24 prefix (256 addresses).
---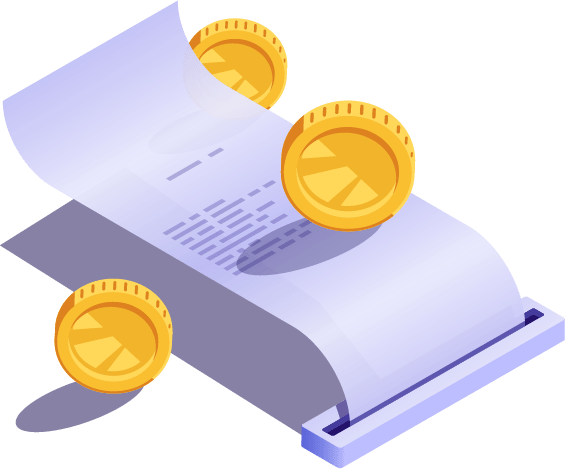 4. Fees
There are different member categories and fees based on the size of the address space and the operating activities of each organisation. To have more details on the applicable fees, you may refer to the AFRINIC membership fees schedule which can be accessed here.
Note that all invoices sent by AFRINIC are in USD.
Types of Fees
A) Allocation/Assignment fee - Upon conclusion of the evaluation of a resource request following the policies currently in place at AFRINIC, an allocation/assignment fee shall be invoiced as per the fees schedule.
It is a one-off fee that has to be settled before the IP resources are delegated to the member.
B) Membership fee - shall be charged based on the total aggregated size of all IP prefixes delegated to an organisation and type of resource member(LIR or EU).
For new members, it is prorated from the quarter of the financial year in which the resource approval date falls in; to the end of the year. The membership fee recurs on an annual basis.
---
5. Steps
5. Membership Application Process
Before submitting your application, it is recommended that you verify your eligibility for resource membership, understand what policies shall apply to your resource request and ensure you have all the required documentation as per the checklist below. If you need further clarifications regarding the requirements or you believe some conditions are not applicable to you or your organisation, please contact us at This email address is being protected from spambots. You need JavaScript enabled to view it.
Any missing or omitted document may lead to significant delays in the processing of a new membership request.
Resource Membership Application Process
Step 1
Average time: 30 minutes to fill and submit the form
(1) Application
After you have reviewed the eligibility criteria for AFRINIC Membership and IP resources and you believe that you or your organisation may qualify for AFRINIC Resource Membership, you can submit your application on the New Membership Registration Portal(NMRP). You will first have to register an account on NMRP before you can submit your application.
When you have submitted your application, you will receive an automated email with a ticket number - all correspondences shall be conducted and recorded in the ticket. If you believe you have additional documentation which shall ease your adherence as a member, you may reply to the email which you received and attach the documents, keeping the same subject line.
Click here to initiate this step
Step 1
Average time: 30 minutes to fill and submit the form
Step 2
Average time: 2 working days*
(2) Compliance checks
A member of the Customer Services team will carry out the preliminary administrative checks to determine your eligibility for AFRINIC membership. Your organisation's registration papers(e.g Founding or Incorporation document), as well as phone numbers and email addresses provided, would be verified.
At this stage, you will also be asked to check the Registration Service Agreement (RSA) and ensure that it is filled in and signed.
Note: It is highly recommended to have more than one contact person to represent your organisation in all matters related to AFRINIC
Step 3
Average time: 4 working days*
(3) Evaluation
The request for AFRINIC Resource membership will then be handled by the Registration services team. The request will be evaluated against applicable policies and a hostmaster will contact you regarding the approval or if additional information is required.
Step 3
Average time: 4 working days*
Step 4
Average time: Invoice is due immediately after being issued.
(4) Invoicing & Payment
If your request is approved, you will receive an invoice for all the applicable fees. The invoice has a validity period of 45 days and payment can be made by electronic transfer or credit card.
If the payment is not made during the validity period, the approval of the request is deemed void and you will have to submit a new application to restart the application process.
Refer to the fees section for more details.
Step 5
Average time: 2 working days
(5) Compliance Check
At this stage, we shall verify whether a signed & validated RSA as well as the payment has reached us and are on record.
Step 5
Average time: 2 working days
Step 6
Average time: 2 working days
(6) Registration
After the payment is received and signed RSA is on record, AFRINIC shall issue the approved IP resources and activate your MyAFRINIC portal account.
The registration information will be accessible on the AFRINIC WHOIS database.
* The average time to complete each step in the process provided that the submitted membership request is complete - that is, all required documentation has been provided.
9. Discounts
AFRINIC offers discounts to its members based on the criteria below. The discounts are only attributed after AFRINIC Hostmasters have been able to confirm the member eligibility. In this regard, resource members may be requested to provide more documentation.
Educational Institutions - As per the current fees structure, educational institutions such as universities and Research & Education Networks(RENs) may be eligible for a 50% discount on all fees provided that the resources shall be used exclusively for not-for-profit academic or research activities.
Critical Infrastructure - AFRINIC offers a 100% discount to organisations requesting resources for Critical Infrastructure. This discount applies to the resources which would be used by the critical infrastructure.
Note: The AFRINIC membership fees schedule for these two categories can be viewed under section 5 here