Cybercity, Ebene, Mauritius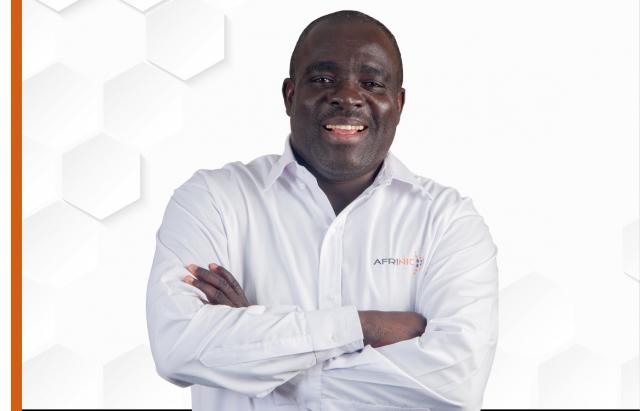 We would like to join the world in congratulating Alain Aina, one of AFRINIC's founding staff members, for receiving the 2019 Jonathan B. Postel Service Award. Alain was instrumental in the setup and success of AFRINIC. The Award was presented during the 106th meeting of the Internet Engineering Task Force (IETF) held in Singapore on16-22 November 2019.
Alain was honoured for his leadership and pioneering work in Internet development in Africa and building technical communities that helped connect countless others across the continent and beyond. As the citation for the award indicates, Alain was part of the team at AFRINIC which helped build large parts of the Internet ecosystem in Africa as well as contributing to the creation of the network operator group, and ccTLD registries.
Even though he left AFRINIC 2015, Alain continues to be an engaged and active member of the organisation, the global and African Internet community. He currently works as the chief technology officer of the West and Central Africa Research and Education Network (WACREN).
The Postel Award was established by the Internet Society to honour individuals or organisations that, like Jon Postel, have made outstanding contributions to the data communications community. The award is focused on sustained and substantial technical contributions, service to the community, and leadership.
On behalf of the AFRINIC Board of Directors and staff, I would like to heartily congratulate Alain for this achievement.
Dr Christian D. Bope
Chairman, AFRINIC Board of Directors