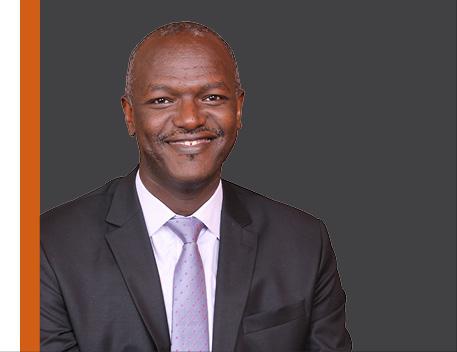 The search for the AFRINIC's next chief executive officer is over. Mr. Eddy Mabano Kayihura has been selected to be next CEO after a rigorous recruitment process. Mr. Kayihura will join AFRINIC on 04 November 2019.
Mr. Kayihura, 43, brings on board a wealth of experience acquired over a period of more than 20 years as a chief executive officer, chief information technology officer (CIO), a network engineer, software developer among other positions in the IT and Telecommunications industry. Before his appointment as AFRINIC's CEO, Mr. Kayihura has been working as a telecommunications, financial technology (fin-tech), and IT infrastructure consultant in Rwanda.
Between December 2016 and December 2018, he was the CIO at the Bank of Kigali, the largest Bank in Rwanda, where he managed a team of over 70 engineers and business specialists in charge of running both the IT department as well as the Digital business of the Bank. He has also been the Executive Chairman of Rwanda Internet Community and Technology Alliance (RICTA). He also worked as the CEO of Broadband Systems Corporation in Rwanda for more than three years between September 2013 and December 2016. Mr. Kayihura has contributed to the growth of the IXP ecosystem in Africa as a workshop facilitator on the AXIS project under ISOC and African Union.
Mr. Kayihura holds an MBA International Business from Oklahoma Christian University, a Bachelor of Science in Information Technology from the National University of Rwanda, Kigali, Rwanda, and numerous other professional qualifications.
Mr. Kayihura joins us at a time when AFRINIC is beefing up its operational capacity, and it is our view that he has the required experience and expertise to drive these changes, as well as ensuring the organisation continues to be a major catalyst for both Internet development and use in Africa.
It is my great pleasure to welcome Mr. Kayihura to the AFRINIC family.
Dr. Christian D. Bope
Chairman, AFRINIC Board of Directors