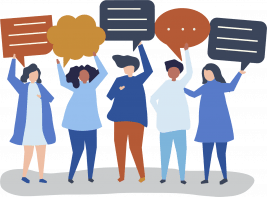 The AFRINIC Governance Committee initiated a bylaws review process through a call for comments in November 2018.
However, a low level of participation was recorded.
Considering that this exercise is of crucial importance for the functioning of AFRINIC, the Governance Committee has decided to extend the comments period by an additional two weeks, ending 11 February 2019.
The Governance Committee wishes to impress upon members that their inputs are of the utmost importance in the actual review as the last one was carried out in 2013.
Members are requested, once again, to devote some time to contribute towards this review of the Bylaws. They are invited to make comments on any sections/articles where the need for improvement/adjustment/deletion/ better drafting is felt. https://www.afrinic.net/bylaws
A draft document will be prepared wherein the comments received shall be included and made available for public consultation.
Members are invited to send their comments to This email address is being protected from spambots. You need JavaScript enabled to view it., no later than 23:59 UTC on 11 February 2019.
We look forward to your continued collaboration in this important exercise.

Mr Abdallah Omari
Chairman
Governance Committee
AFRINIC