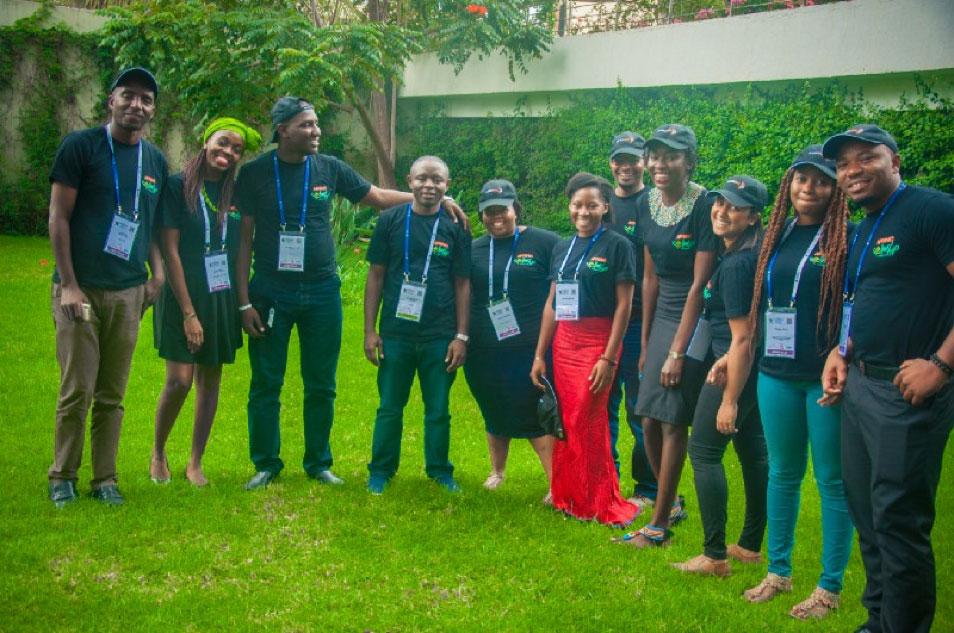 The AFRINIC fellowship is a program which provides an opportunity for African individuals with an interest in Internet governance, ICT policy and Internet operations as a whole, to participate to a series of training workshop, open plenary sessions and discussions with the greatest internet actors in Africa and the world. The program is opened to individuals representing small organizations, universities and media with active involvement in Internet development.
This fellowship program is organized by the African Network Information Centre (AFRINIC). This is the Regional Internet Registry (RIR) for Africa, In other words, AFRINIC is the organization responsible for the management and distribution of Internet Resources in the African region. The fellowship takes place simultaneously with the AFRINIC public policy meeting held twice annually in different locations in Africa. This year, the AFRINIC-26 fellowship took place in Nairobi, together with the AFRINIC public policy meeting and the African Internet Summit (AIS). We were eleven selected fellows from different backgrounds, but this fellowship was particularly enriching for me on three main aspects; The Af*, AFRINIC PDP and IPv6 transition. Internet organizations such as ISOC, ICANN, APC and the AF* took part in this meeting,.
The African organizations in the internet ecosystem (Af*) also known as the African Organizations for Internet Governance, were put in place to support Internet growth and the technical community in Africa. These organizations cover a wide range of areas, some of which are research and education, security, policy and capacity building. These organizations include:
AfNOG—African Network Operator Group. For capacity building.
AFRINIC—African Network Information Centre. Responsible of Internet numbers.
AfREN—African Research and Education Networking.
AfTLD—African Top Level Domain Organization. In charge of issues related to the Domain Name System (DNS).
AfPIF—African Peering and Interconnection Forum.
AfricaCERT—AFRICA Computer Emergency Response Team.
AfGWG—AFRINIC Government Working Group.
AfIGF—African Internet Governance Forum.
To ensure the continued growth and stability of the internet, we need number resources such as IP addresses and Autonomous System Numbers (ASN). The AFRINIC Policy Development Process (PDP) is an open, transparent and bottom-up process aimed at distributing and managing resources in a fair and responsible manner. Getting involved in the community is all you need to make a policy proposal. The bottom-up process functions in such a way that every proposal made by a community member is discussed on the community platform and approved by the entire community before being implemented in order to ensure effective participation and inclusiveness. The different issues discussed during this session were about soft landing policies, inbound transfer policy, lame delegation and internet shutdown policies just to name a few.
The Internet Protocol is the principal communications protocol. Its routing function enables internetworking and essentially establishes the internet. IPv6 (Internet Protocol version 6), successor of IPv4 (Internet Protocol version 4) is the most recent version of Internet Protocol on which most of the internet currently runs. It has been created as a solution to forecasted IPv4 depletion. The advantages of adopting the IPv6 are quite numerous. To understand this on a more technical point of view will be of great advantage and this is made possible through the various training sessions carried out by AFRINIC trainers in different locations in Africa as well as e-learning modules on their platform. But obtaining an IPv6 address space is made quite easy by the organization, through application.
Statistically, more than 10000 engineers have been trained across Africa in 2017.
Recalling that the fellowship activities and discussions were not limited to these three topics, every fellow came out of this nine-day fully-funded training, enriched intellectually on Internet Governance in Africa. We took part in different workshops, Hackathons, public discussions as that of Internet Shutdowns in Africa, African women in technology and many others, not forgetting cocktails and networking sessions.
If you are in Africa, and have an interest or want to learn more on internet-related issues , the AFRINIC Fellowship is a perfect kick-off.
You will get engaged in a community with like-minded individuals and where you can get an overview and have your say through the mailing list on the way Internet Resources are managed in Africa.
You can get started today https://lists.afrinic.net/mailman/listinfo.cgi/community-discuss . You equally get the opportunity to network with the most famous internet actors in Africa and the world.
Get updated with every information about AFRINIC trainings, fellowship, public policy meetings and community discussions through the website www.afrinic.net, also present through their social media handles on Facebook and Twitter. This fellowship was for me an awesome experience, why not you?