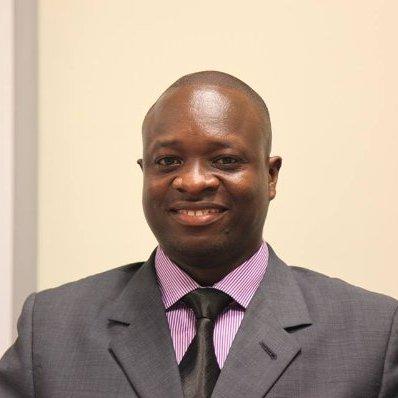 Didas Mzirai is the founder and CEO of Mucho Mangoes, an organization that empowers rural smallholder farmers in Kenya. In December 2016, as part of his FIRE Award, he travelled to Mauritius to attend the AFRINIC-25 Meeting and then onto Guadalajara, Mexico, to attend the Internet Governance Forum (IGF). He tells us his story below.
The news of my project, The 21st Century Digital Farmer, being selected as a 2016 Fire Africa Grantee came at such a critical time for my organization. Mucho Mangoes Ltd had just been selected as the best Agribusiness in Taita Taveta County, Kenya, and I had the opportunity to pitch my business at the National Green Enterprise Challenge. Our uniqueness, that of empowering rural smallholder farmers to mass produce better quality products and integrating them into ICT and the Internet for them to optimize production, which is funded by AFRINIC through its FIRE Africa Grants and Awards programme, set us apart, and I was declared the National Winner of the National Green Enterprise Challenge in Kenya at the National Green Growth Conference in Nairobi, an event that was televised live.
Here is an online feature of the Awarding ceremony by the People Daily Newspaper.
Capacity Building
As part of the FIRE Africa programme's capacity building opportunities for its grantees, I was supported to travel to Mauritius for AFRINIC-25, the 25thPublic Policy Meeting of AFRINIC, an annual gathering of all key Internet stakeholders in Africa, from within and outside of Africa. As a non IT Expert, the AFRINIC Meeting's newcomers session, even though challenging with terminologies that were very new to me, served to open up my new world! Terms like IPv4, IPv6, RIRs, and many more others, were very new to me.
You know, at Mucho Mangoes Ltd, we are empowering rural smallholder farmers in Kenya to mass produce better quality mangoes, then we provide them with a ready and reliable market for their products by buying their mangoes at a good price, and selling to food distributors at the international market at competitive prices. Through our program called The 21st Century Digital Farmer, we are as well integrating farmers into ICT by providing them with free computer and Internet classes, in order to enable them to utilize the Internet for optimizing agricultural production through searching online for modern agricultural production techniques and technologies, agricultural information, exchange with other farmers from around the world, etc. That's all we knew before we partnered with FIRE Africa. Just computers and the Internet! But now, our world has opened up! FIRE Africa's capacity development for its grantees is very unique. You learn Project Management, Leadership, Business Planning and Pitching, not only to enable you to effectively and successfully implement your project, but to prepare you to pitch your idea to other donors in future as well. Most importantly also, the programme introduces you to other key stakeholders who might be interested in supporting your work as well. So, apart from enjoying the beautiful beaches and scenery of Mauritius, I learned new things, and met new people. The forum is really a unique platform for networking.
The IGF
Just in less than a week after AFRINIC-25 in Mauritius, I was again supported to travel to Guadalajara, Mexico, for the 2016 Internet Governance Forum. The IGF is a multi-stakeholder space that facilitates the discussion and dialogue of public policy issues pertaining to the Internet. It was convened in 2005 by the United Nations General Assembly and brings together Internet stakeholders from around the world, to deliberate on the present and the future of Internet.
Although much still needs to be done in terms of participation and the role of organizations and government agencies from developing countries in the IGF, I was impressed that in almost all the key discussions, much focus was on developing countries, more so, Africa. Some of the discussions centered on connecting the next one billion people to the Internet, and the most untapped markets to realize this goal are developing countries.
I attended different sessions and visited different organization booths every day of the IGF, learning and networking with people from across the globe, but most importantly, I managed to be introduced by a new Mexican friend, to a family company that produces and exports Mexican mangoes. We both anticipate learning from each other, sharing, and exchanging with each other in the areas of mango production and exports.
As a leader of an organization working with rural smallholder farmers in Africa, the Internet Governance Forum has actually challenged me to play a more active and significant role in helping to connect the next one billion people, more so the under-served and underprivileged communities, to access the Internet.
So, the 2016 Internet Governance Forum was not only exciting to me, but it was a platform for learning new ideas and challenging my status quo and comfort zones. I am now re-energized and ready to make a purposeful difference in the world, because I now believe that I am the one that the world has been waiting for! Thank you, AFRINIC and FIRE Africa!
About the Author
Didas Mzirai is the founder and CEO of Mucho Mangoes, an organization that empowers rural smallholder farmers in Kenya to produce better quality products, then provide a ready and reliable market for their produce. Prior to this, Didas served as President of the National Youth Bunge Association, under the Yes Youth Can program, which is the largest Youth Network in Kenya, and He is a 2014 Mandela Washington Fellow in President Obama's Young African Leaders Initiative, YALI. He also Champions Peace as a Generation Change Fellow, which is a program of the United States Institute of Peace where he is a trainer of trainers in Leadership and Conflict Management.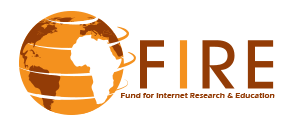 FIRE Africa provides funds for projects, initiatives, tools and platforms that harness the power of the Internet to empower the local and regional community to solve the region's unique online communications problems. Since we ran our pilot project in 2007 to identify innovative ICT solutions to the challenges faced by local communities, FIRE Africa has grown into a fully-fledged programme that has helped over 30 initiatives in 16 countries over the last eight years.