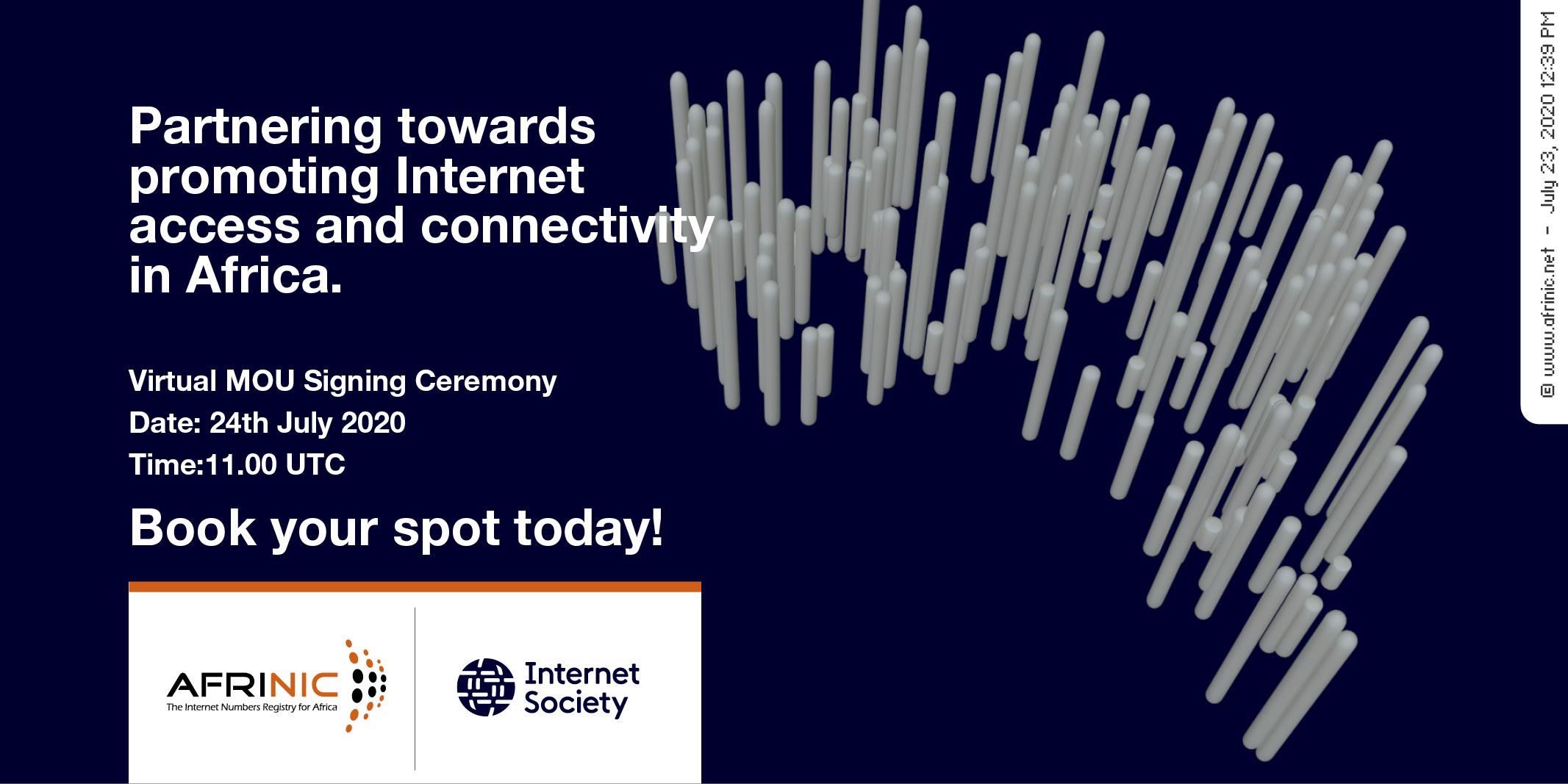 AFRINIC and Internet Society (ISOC) will seal their existing collaboration through the signing of a Memorandum of Understanding on the 'Africa Internet Measurement Collaboration on Friday, 24 July 2020. AFRINIC and ISOC have been partners for many years and have collaborated on numerous projects. The two organisations have in the past conducted trainings and workshops focused on enhancing the capacity of African experts on Internet infrastructure, promoted and advocated for the expansion of Internet access across Africa, built community networks and Internet Exchange Points.
"It is a pleasure to partner with ISOC again on this project that aims at promoting Internet access and connectivity in Africa. We anticipate more involvement and participation of the Internet fraternity in the development of a reliable, accessible, affordable and resilient Internet in Africa,'' says Eddy Kayihura, Chief Executive Officer, AFRINIC.
On his part, ISOC's Regional Vice President – Africa, Dawit Bekele, says the partnership demonstrates the need to work together to promote Internet growth and use in Africa. "Our interests have always been aligned well with AFRINIC's and we are excited to work with the team to create a bigger and stronger Internet across Africa. We look forward to collaborating on issues related to open standards, local connectivity issues, Internet resilience, and so much more," says Bekele.
The official launch of this project will take place during a virtual partnership agreement between the Internet Society and AFRINIC on 24 July at 11 AM UTC. The virtual discussions will be followed by a short question and answer session about the partnership.