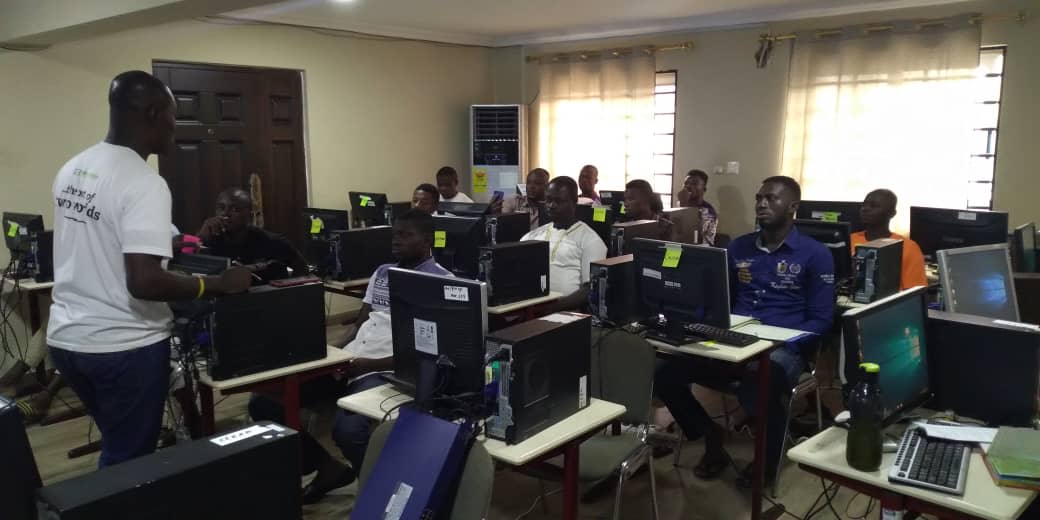 Maxim Nyansa IT Solutions of Accra, Ghana, is this year's FIRE Africa Award winner. The organisation beat 53 others to emerge the winner for this prestigious award.
FIRE Award winners receive a cash prize of $3,000 USD and get an all-expenses covered trip to an IGF conference for the year of the Awards. This year's IGF Conference will be held in Berlin, Germany, from 25 to 29 November 2019.
The FIRE Awards are given to initiatives that are on their last stage of implementation or that have finalised activities already.
The call for Awards proposals was opened on 26 April 2019 and lasted until 31 May 2019. Within this period, 54 proposals from 16 African countries (100% up from last year) were received. A 4-phase screening exercise for the Award proposals started on 10 June 2019.
The exercise was concluded on 6 August 2019 with the selection of the winner for a single category (ICT for Development) for the current funding cycle.