The independent ASO Review 2017[1] report[2] outlined 18 recommendations which the NRO resolved to accept. 17 of these recommendations were non-controversial and deemed straightforward to implement by the NRO Secretariat, or the ASO Address Council (ASO AC).
The report also recommended community consultations in each of the five Regional Internet Registry (RIR) regions to determine the future structure of the ASO.
AFRINIC ASO representatives were subsequently tasked to lead a community process for a response from the region after an update from the CEO at the AIS2018 meeting in Dakar.
An initial attempt to conduct the consultation on the Community-Discuss mailing list in July 2018 did not get any responses. The reasons for the apathy were not quite clear so the consultation was reframed as a survey[3] of the community on the issues raised in the review.
The survey was launched in English and French in November 2018 and announced on the AFRINIC website and relevant mailing lists. This was more successful and got some feedback from the community.
The majority of valid responses received were in favour of maintaining the current activities of the ASO.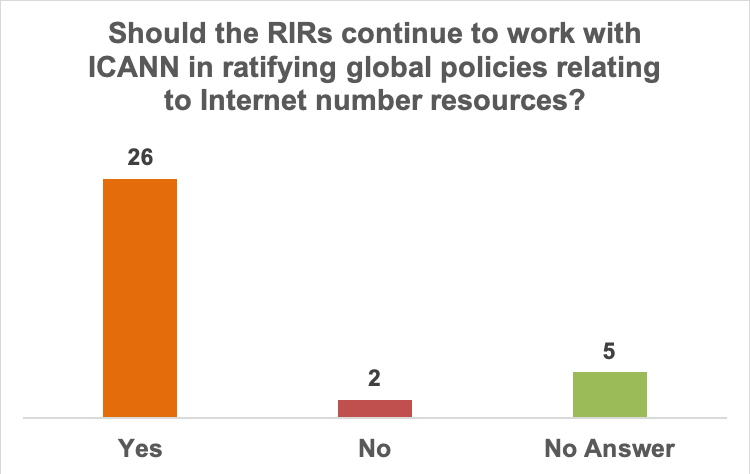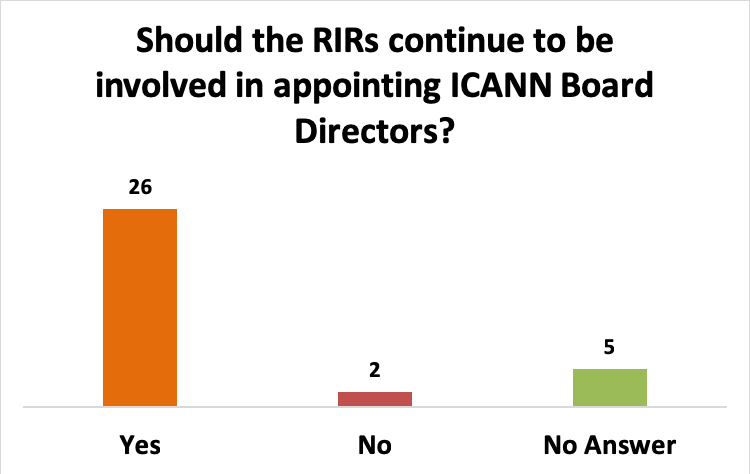 About 40% of the respondents indicated a preference for the ASO to restrict involvement to matters directly related to numbers and not get involved with DNS aspects, but the overall majority (54%) were happy with the ASO responding on demand to requests from ICANN.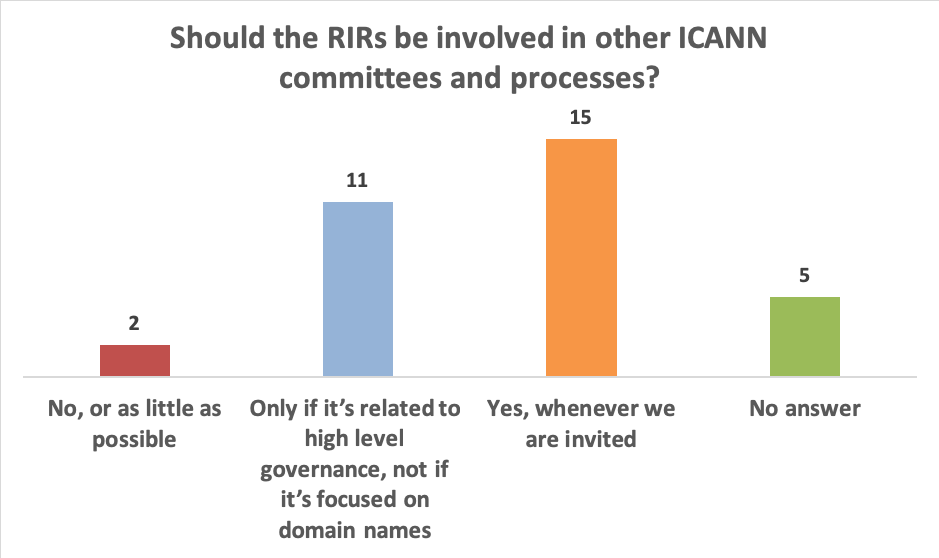 Based on the response rates and the feedback, it would appear that the AFRINIC community is satisfied with the current role and function of the ASO within ICANN.
Wafa Dahmani, Noah Maina and Omo Oaiya (Jauary 2019)
[1] https://www.nro.net/about-the-nro/aso-independent-review-2017/
[2] https://www.icann.org/en/system/files/files/aso-review-final-03aug17.pdf
[3] https://afrinic.net/take-the-survey-on-the-aso-consultation-review